Build a CRUD Diagram and see which objects or programs Create/Read/Update/Delete which Tables.
Review high-level references between database and code.
Design and update your database schema
Estimate the complexity of your code, and the effort to maintain it.
Identify tables never updated, tables deleted by multiple programs etc.
and more...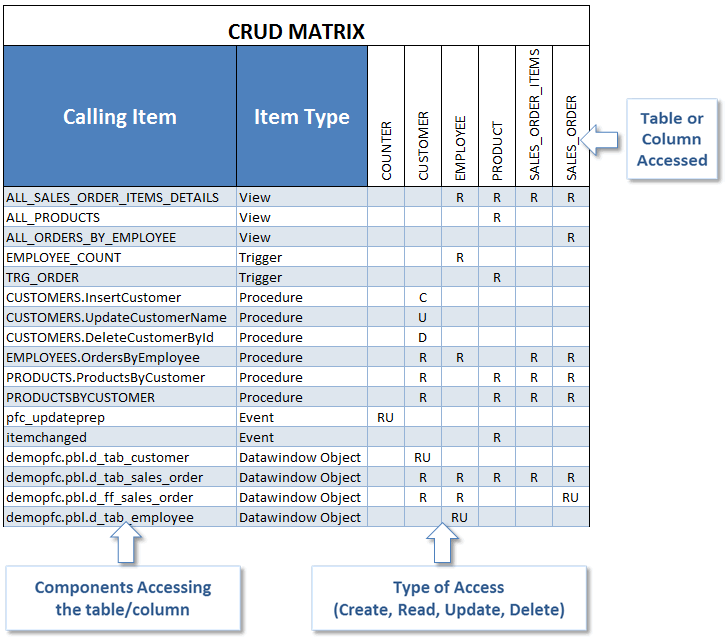 How to generate it:
Select one or several tables with the [Ctrl] key
Execute the CRUD Matrix feature in the navigation bar.
The same goes with DB columns.