Cross References
Analyze the impact of a change in your code.
Estimate what you should modify to accomplish a change without breaking your application!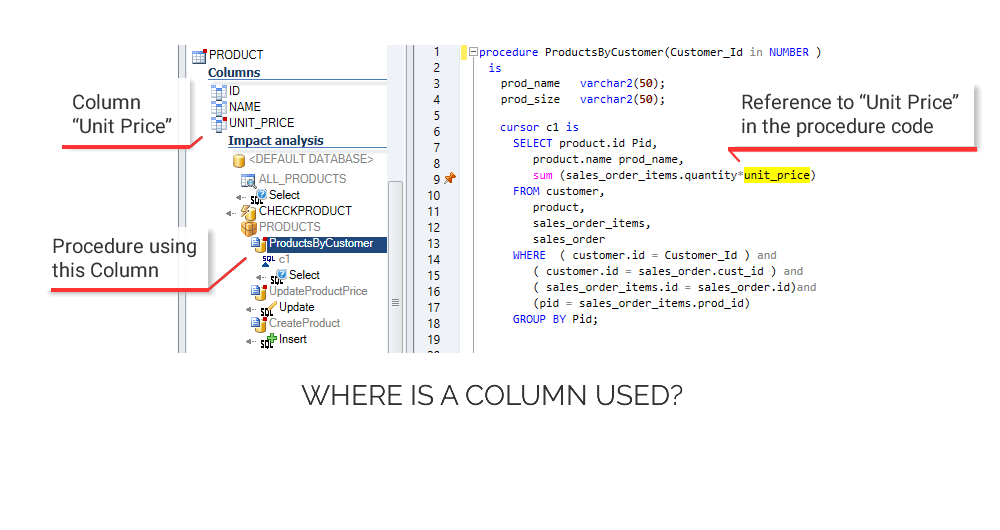 Document and Understand code
Document th inner working of you code. Share the knowledge with teammates:
Generate automatically a details documentation on a scheduled basis.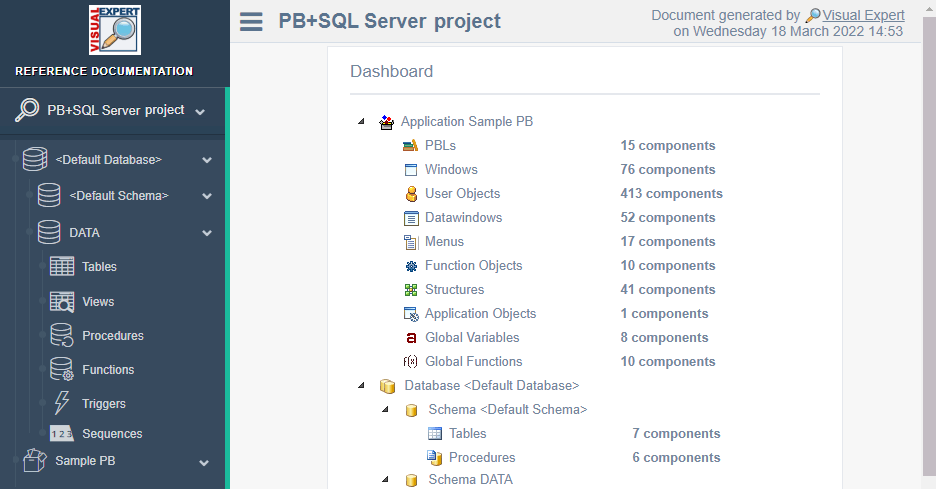 Code Security
Check your code against hundreds of rules to detect flaws or weaknesses that can create security breaches.

Code Quality
Automatically check your code against hundreds of rules, to improve the quality of the security of your code.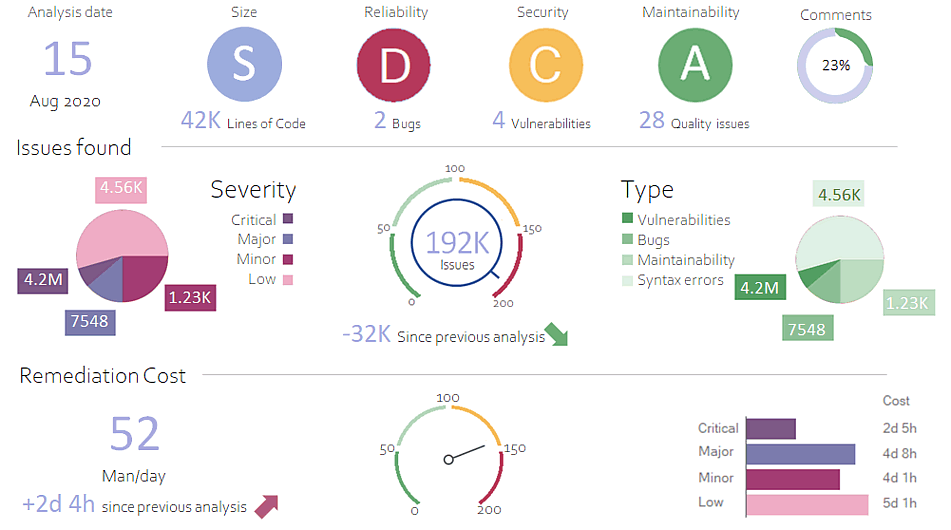 Code Comparison
Visual Expert offers TWO ways to compare your code: 2 analyses of the same code or 2 separate sets of code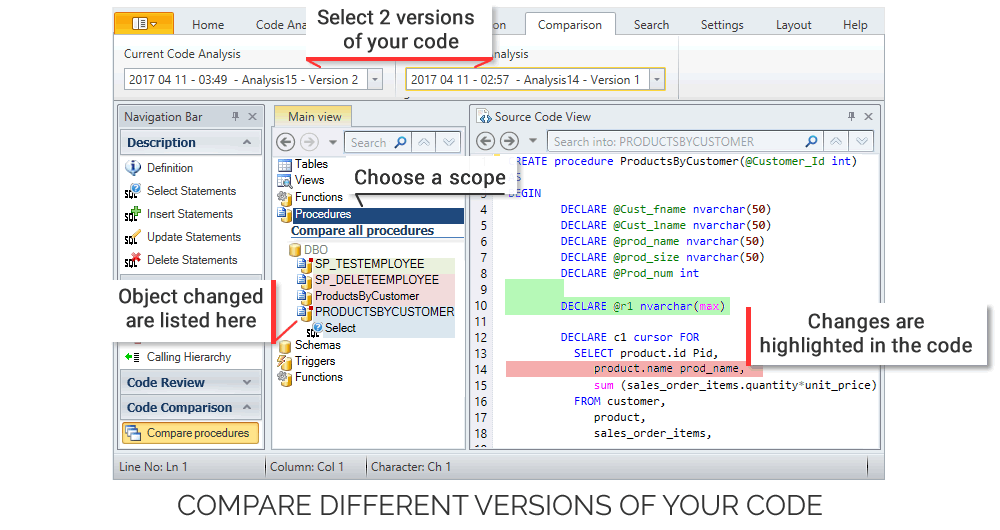 Performance
Visual Expert combines database statistics generated during the execution of your application,
with a deep analysis of your code.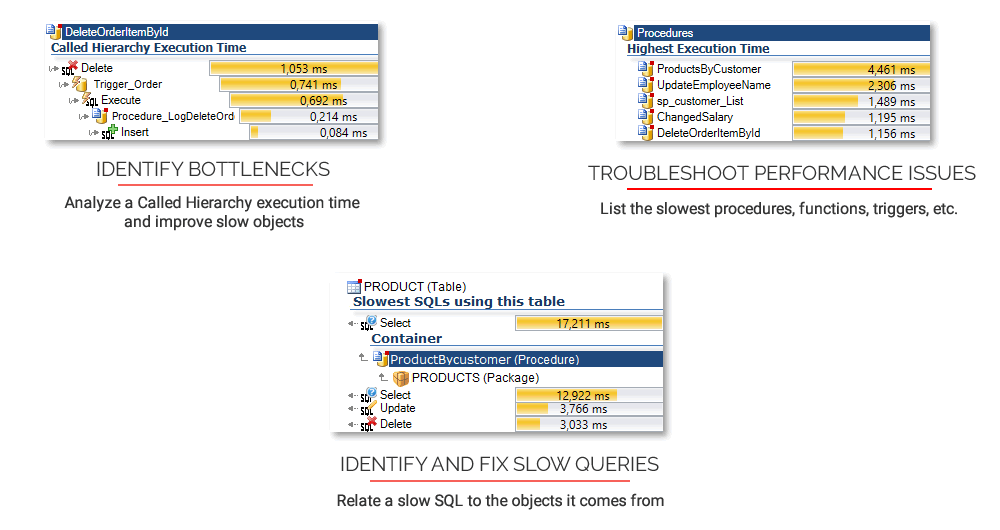 Cross References
Identify code dependencies.
Don't break your app after a change.
Document & Understand code
Generate Call Graphs, Data Models, Source Code Documentation, etc.
Code Security
Scan and fix security vulnerabilities.
Code Quality
Improve maintainability. Clean up code.
Comply with dev standards
Code Comparison
Compare databases and code.
Identify differences.
Performance
Find slow pieces of code. Analyze processes. Remove bottlenecks
References
Documentation
Security
Quality
Comparison
Performance

Reduces expenses
Using VE's features allows a much quicker turnaround, reduces expenses and frees up resources for more productive work.
- Project Manager
New York State Department of Environmental Conservation

Become familiar with a new application in literally a few hours
(The) More you work with Visual Expert - more you understand how convenient it is. (...) I cannot remember so powerful a tool that allows a user to become familiar with a new application in literally a few hours
- Georges Mikhailovsky
Calibre Systems